STRETCHES BUDGETS:
Demonstrated 5%-10% Fuel Savings

Long-Lasting, Low Maintenance

Extends Useful Life of Surfaces

Reduces Life-Cycle Costs

Works Across Multiple Surface Types

EXTRAORDINARY DURABILITY:
Consistent Durability

Freeze/Thaw Resistant

Extreme Anti-Corrosion

Highly Stain & UV Resistant

Protects from Cavitation Damage

Abrasion Resistance Beyond Granite

Non-Sacrificial, Permanent
UNCOMMON BENEFITS:
Easy Spray/Roller Application

Significantly Reduces Parasitic Drag

Effective Fouling Release

Covalent (Not Adhesive) Bond

More Speed, Less Engine Stress

Transparent & Lightweight

No Need for Scraping, Harsh
Cleaners or High-Pressure Washers

GREEN & CLEAN
Non-Carcinogenic

Non-Leaching

No-Pesticides

Low VOC

Safe for Marine Life & Ecosystem
100% Compliant (Current & Future
State & Federal EPA Mandates)
Outperforms & Outlasts
like nothing you've seen before
Underwater Gear & Hulls
Commercial & Recreational Vessels
Marine Structures
.
Aluminum
Steel & Alloys
Fiberglass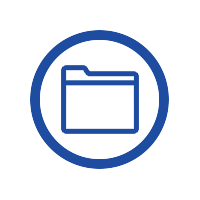 Practical Protection for Boat & Ship Bottoms
Surface decontamination system removes contaminants, corrosion reactive sites and interference materials from metal, leaving in pristine and ready for coating. Proven to extend service life and performance of coatings because it improves the condition of all metals, leading to exponentially improved adhesion. Removes the threat of sub-coating corrosion attack.
Ionyx Optimum Adhesion
No more sanding between coats! Not ready to try Ionyx Bottom Coat? Use Optimum Adhesion to add bond strength between coatings. Ionyx Optimum Adhesion is a fast drying and ultra-thin adhesion promoter formulated using controlled chemical nanotechnology. Used as a tie coat, it bonds layers of material together making mechanical abrasion is a thing of the past. Optimum Adhesion is equally effective used to coat plastics, penetrating into surfaces to provide optimum protection from harmful environmental elements. Expected wear on plastics: 1 year. Use on metals, powder coated surfaces, wood, rubber, plastic, fiberglass and glass. Does not work on smooth high-density polyethylene or polypropylene.