CASE STUDY: WEST COAST'S MOST ICONIC BRIDGE & VISTOR CENTER, SAN FRANCISCO
Chosen as one of only four coatings ever allowed to protect the national icon of the West Coast, T2 for Metal & Concrete was selected for its consistent performance in protecting substrates from corrosion and grafitti even in high Sodium Chloride environments. You can see the coating performing, first-hand, if you visit the South Tower East Side bridge.

After successful, easy application and immediate maintenance savings were seen from the preservative coating of the bridge, Ionyx products were used to coat the paved areas of the Visitor Plaza where thousands of tourists each year come to learn about the landmark. Easy roller brush application and quick drying times meant no down time, while easy cleanup allowed maintenance staff to rinse and go, letting human resources be better deployed. The historic site association was able to distribute the savings to fund other projects.
CASE STUDY: AIRCRAFT HANGAR, DYESS AIR FORCE BASE, ABELINE TX
Concrete Coat was applied on painted concrete surfaces inside and outside of hangar doors used to maintain three Air Force planes: C130H, C130J, and B1b. The coated floor is now protected from oils, hydraulic fluid and staining. The coated area will remain easy to clean and low maintainence for many years for continuing ROI.
CASE STUDY: HISTORIC BUILDING
Historical buildings come with many requirements. The appearance cannot be changed, yet old buildings remain susceptible to environmental agents that cause serious structural damage over time. In this case study, half of a registered historic building in Sheffield, England, was treated. Half was not. The difference was evident after a short time. On the Ionyx side: no mold, no mildew, no damage to the limestone exterior or the coating. On the other side: water promoted moss, mildew and mold growh which caused serious cracks and marred the appearance, leading to costly maintenance and repair. More than 5 years later,, the coating is still going strong.
CASE STUDY: SAN FRANCISCO JAZZ CENTER
Project Summary: 5,000 sq. ft. of polished concrete floors. 2 coats of Quick Seal & Enhance, with 1 coat of Concrete Coat were used. Total cost (materials + labor): $11,178. Pre-treatment monthly maintenance labor costs: $7632.50. Monthly maintenance labor costs after implementing Ionyx: $1,500. The cost savings of $7,632.50 each month meant the investment was recouped in less than 2 months. Bonus: ongoing ROI due to reduction in daily cleaning time required (cut from 10 hrs. to 2 hrs.) and elimination of need for quarterly strip and wax.
CASE STUDY: ANTI-CORROSION AND BIO-FOULING RELEASE PROPERTIES IN COMMERCIAL VESSELS
(Underwater Propeller)
Ionyx recently treated the propellers and other underwater gear on a large commercial vessel, with plans to expand to more ships in that international commercial fleet in the following years.The result thus far: less friction due to lack of pitting and corrosion on DefendAll coated parts realized a noticeable increase in fuel savings and speed of cargo to ports, which allows added cargo runs each year, not to mention savings realized in terms of replacement parts (better harmonic balance = longer product life overall) and lower maintenance (grinding).
CASE STUDY: ANTI-GRAFFITI
Public bus shelters, school bathrooms and pedestrian crossing signage was constantly being marred by graffiti, leading to hours of cleaning and expensive part replacement. Ionyx coatings were applied, leading to an immediate reduction in graffiti. Because the coatings make it quick and easy to remove graffiti, the municipality saves in terms of lower labor costs for cleaning, zero replacement signage due to graffiti, improved appearance of public places and an overall reduction in attempted graffiti.
CASE STUDY: SUSHI RESTAURANT
After a commercial polyurethane sealer failed to cope in an environment with consistent exposure to moisture and food acides, the appearance of expensive mesquite restaurant tables and bar in an upscale sushi restaurant were being marred. Wood Coat was quickly and easily applied, improving the appearance and preventing further damage. Two years after the initial application of Wood Coat is still working to extend the life of the furnishings and significantly lowering maintenance costs. Workers simply wipe the tables clean with a damp cloth to keep them looking like new.
INDEPENDENT LAB TESTS: METAL SURFACES & PAINTED METAL
Independent Metal Coating Laboratory Testing on Ionyx Metal Coat on Galvanized and Painted Surfaces with successful results (336 and 1,000 hours). Testing Methods included:
ASTM D1654-08 Corrosive Elements

ASTM D5894-10 Cyclic Salt Fog/UV Exposure

ASTM D714-02(09) Degree of Blistering

ASTM D610-08 Degree of Rusting


INDEPENDENT LAB TESTS: PAINT ADDITIVE
Independent Metal Coating Laboratory Testing on Paint Additive for Metal Surfaces with successful results (1,000 hours). Testing Methods included:
ASTM D1654-08 Corrosive Elements

ASTM D5894-10 Cyclic Salt Fog/UV Exposure

ASTM D714-02(09) Degree of Blistering

ASTM D610-08 Degree of Rusting


INDEPENDENT LAB TESTS: GLASS COATINGS
Independent Materials Laboratory Testing on Glass Coatings (Hydrophobic and Hydrophilic) with successful results measuring resistance to scratch and abrasion fatigue.
PILOT TEST: SOLAR PANEL MANUFACTURER
In testing Ionyx coatings on Solar Panels, manufacturers discovered that the effectiveness of its panels increased by 3.2% due to the coatings ability to maintain dust-free surfaces (no static to attract dust).

PILOT TEST: FLEXIBLE FABRIC SEALER
Fabric OEM realized the huge appeal in performance fabrics that allow protective properties that last through 40 wash cycles - that's 3/4 of one year's worth of weekly washings.

PILOT TEST: PUBLIC URINATION
A well-known coffeehouse franchise in an upscale neighborhood was continuously spending hours trying to keep its exterior appearance and smell appealing, due to frequent urination on the building by vagrants. Using Vanilla Fresh, the problem was solved, and employees could spend more time serving customers and less on cleanup. Employees simply needed to spray the treatment on the spot to instantly neutralize and then realize the residual odor and microbial benefits for hours. "Splash-back" water repellency from coated concrete has also been tested successfully.

PILOT TEST: CALIFORNIA HIGHWAY SIGNS
A California Highway sign was divided into four sections in order to test four different leading graffiti protective coatings. After spray painting and marking the sign with permanent marker over the entire sign, cleaning was attempted with a mild graffiti removal cleanser. Only the upper right section, which was coated with Anti-Graffiti Coat, cleaned easily with no damage to the coated surface or the sign itself.

DEMONSTRATION: CELL PHONES
At Ionyx demonstrations across the globe, demonstrators routinely coat participants smart phone screens with glass coatings to minimize existing scratches, protect from new scratches, and instantly improve visibility and responsiveness to touch while extending product life.
MARINE & HULL: HEAVY SALT AIR EXPOSURE TEST
Rooftop steel pipeworks, Salt Lake City, UT, close to the lake suffered from extreme salt air exposure and accompanying problems with corrosion. Marine & Hull Coat was applied to determine the viability of this solution as a significant improvement over standard epoxy coating. Not only was Marine & Hull easier to apply, it adhered better and was lighter weight, meaning it was less likely to "pull away" when applied over previous coatings and added less stress to the underlying structures. After only eight months, the results were clearly visible. Marine & Hull coated areas showed no evidence of corrosion where standard coating technologies had clearly failed to protect..
CLEANWIRX: OIL & GAS INDUSTRY APPLICATIONS
Customer Testimonial, March 4, 2011. In 1992 we applied the 1st generation of Cleanwirx on a 150-foot diameter crude oil tank and then laid down a fiberglass lining. We reopened the tank 15 years later in 2007 and the coating was still like new and has not required a recoating since the original treatment.Sinclair now specifies the use of Cleanwirx for tanks and vessels thathave been, or will be, in corrosive environments. Harold Gibson, Chief Engineer, Sinclair Oil Tank Services.

Customer Testimonial, January 16, 2012. I had heard about Loren Hatle and his surface decontamination technology through a mutual contact. I wanted to test his process and treated one of three sites that were under maintenance, the other two sites were treated with the traditional blast then coat approach. Eleven years later, I invited Mr. Hatle back to visit the treated site. The project looked as good as it did the day it was treated. Stephen R. Waguespack P.E. NACE Coating Inspector #445.
Brine Pit Piping Maintenance Project
October 1995.
PROCEDURE: CLEANWIRX process, followed by standard epoxy coating. After more than a decade, no corrosion (even on bolt threads) and no additional maintenance or coating was needed or performed. In contrast, two similar sites treated using traditional surface preparation methods and similiarly coated with standard epoxy coating required re-treatment due to corrosion infiltration FOUR TIMES within the same time span.
Gulf of Mexico Offshore Platform
PROCEDURE: Specified surface preparation was UHP (ultra high pressure) water blasting. No acid wash/clean was performed, as that process is unnecessary when using Cleanwirx. The project test area had been water blasted approximately three weeks prior to Cleanwirx implementation. Two areas were treated for testing purposes. Two and a half days passed between Cleanwirk process and the application of a protective coating. No additional processes were done between the Cleanwirx process and the coating process. Test areas remained stable and bright during this interim period. Awaiting passage of significant time to compare test areas vs. conventionally treated areas.
Testimonial: Sinclair Pipeline Company, Sinclair, WY 82334 - March 4, 2011
"This letter is to recommend the use of the CleanWirx prototype wherever coating adhesion and performance are critical.
In 1992 we applied the 1st generation of this product on a 150-foot diameter crude oil tank and then laid down a fiberglass lining: We reopened the tank 15 years later in 2007 and tl1e coating was still like new and has not required a recoating since the original treatment.
CleanWirx prototype was implemented because, after repeated abrasive blasting cycles (NACE #2), we still could not maintain the visual standard required for the installation per the coating manufacturer's specifications. Mr. Loren Hatle, NACE CIP #207, convinced us this was because of non-water soluble sulfides and chloride contamination had not been adequately removed using traditional surface preparation methods.
Treating with CleanWirx prototype after the initial surface preparation resulted in zero detectable levels of ionic contaminants, as determined by the very sensitive potassium ferricyanide test. Although there were reservations by the coating manufacturer, no problems were encountered either during or after the treatment. The entire process went smoothly and the coating was applied on the fully decontaminated surface without incident.
Sinclair now specifies the use of the this product for tanks and vessels that have been, or will be, in corrosive environments"
Harold Gibson , Chief Engineer,
Sinclair Oil Tank Service
Graffiti wipes clean in minutes, with no residual inks or paints and no damage to underlying signs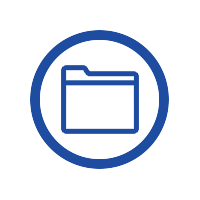 When polyurethane failed, Ionyx Wood Coat was brought in to solve the problem and prevent damage due of consistent wood surface exposure to food acids and moisture. applied to improve appearance and prevent damage.
Two years later, the initial application of Wood Coat is still performing magnificently, extending the life and significantly lowering the costs to maintain their mesquite furnishings investment.