CleanWirx Corrosion Control
CleanWirx Corrosion Control
STOP CHASING CORROSION.
Prevention Saves Time, Money & Labor Resources
Long-Term Benefits, Comprehensive Protection



with high-performance surface prep,
protective coatings and sealers
TRY BEFORE YOU BUY:

coat your sample
CONTACT US before sending a sample item
for test coating. Be sure to include the following details to obtain a sample of the product best suited to your needs.
1. Description of sample item you wish to coat
2. Intended use of sample item/substrate
3. General use environment of sample item
4. Problem/protection issues(s) you are seeking to solve
4. Testing parameters / types of protection most desirable
5. Should half of the item be coated (for comparison
purposes) or the entire item be coated?
Corrosion Eradiction from the Inside, Out
Eco-friendly, Durable Coatings and Sealers
Unbeatable Surface Decontamination & Rust Removal
Effective Non-Toxic Fouling Release
Real Cavitation Protection for Props & Running Gear
Better Results with Less Product, Less Load
Weather / Moisture Repellent & UV Resistant
Mold, Mildew, Moss, Algae Resistant
High Chloride Resistance
Highly Resistant to Abrasion & Scratching
Resists Graffiti & Animal Waste
Thin, Lightweight, Transparent
Non-Carcinogenic, Non-Toxic Surfaces
Dustproof, Non-Conductive
Consistent Success Where Other Metal Prep Fails
Maximizes Adhesion & Performance for Paint & Welds
Unmatched Strength and Coverage
Proven Long Term Results Yield Long-Life Benefits
SIGN UP FOR OUR NEWSLETTER!
Subscribers get the first look at exclusive deals, product tips & industry trends.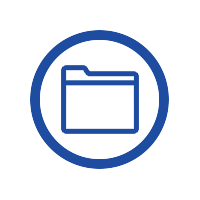 Stay up to date: subscribe now to receive industry information, relevant news and special promotions.
By subscribing, you agree to allow Rugged Coatings to send you updates; we agree to keep your information confidential.
Rugged Coatings does not trade or sell customer or subscriber data.